Maroua Coffee: Arabic coffee culture meets Frankfurt
An arabic day in the Café Opitz with Maroua Coffee, arabic sweets, oriental music and henna tattoos.
Today you are listening to oriental music in the Café Opitz. There are a lot of algerian sweets like Makroud, a paste of durum wheat semolina with dates or almond stuffing, Sablés a la Confiture, a butter biscuit or Feqqas an almond paste biscuit. A culinary delight for the sweet-toothed. For the lovers of savoury food, there are tasty filled puff pastries served with delicious Maroua Coffee. Either with or without milk.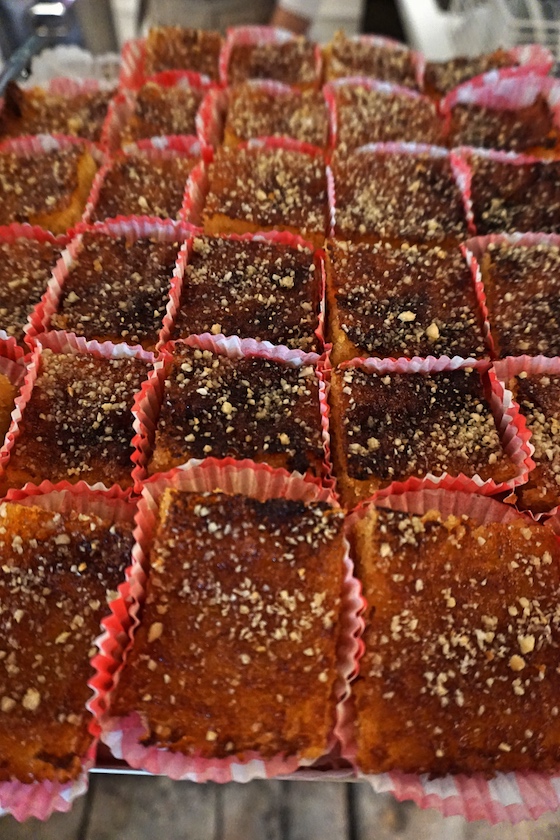 Maroua Coffee is an arabic coffee blend made of roasted coffee beans. The logo presents a woman with a headscarf. The picture of the logo is Maroua Kouidri, a muslim woman originates from Algeria, with her vision to turn her passion for coffee with her own self developed arabic coffee blend idea into reality and to promote more open-mindedness and tolerance at the same time – bringing together the Arabic and Western culture. Together with her best friend Jesko Barabas the idea was born, and the logo with her face designed. Their motto is – Pretty best coffee from pretty best friends. A great idea!
"Know yourself and in that instant know the other and see therefore Orient and Occident cannot be parted for evermore."

– Johann Wolfgang von Goethe, "West-Eastern Divan"
You can buy the coffee online and it's available in five Cafés and a wine hall in Frankfurt and the nearby environs.